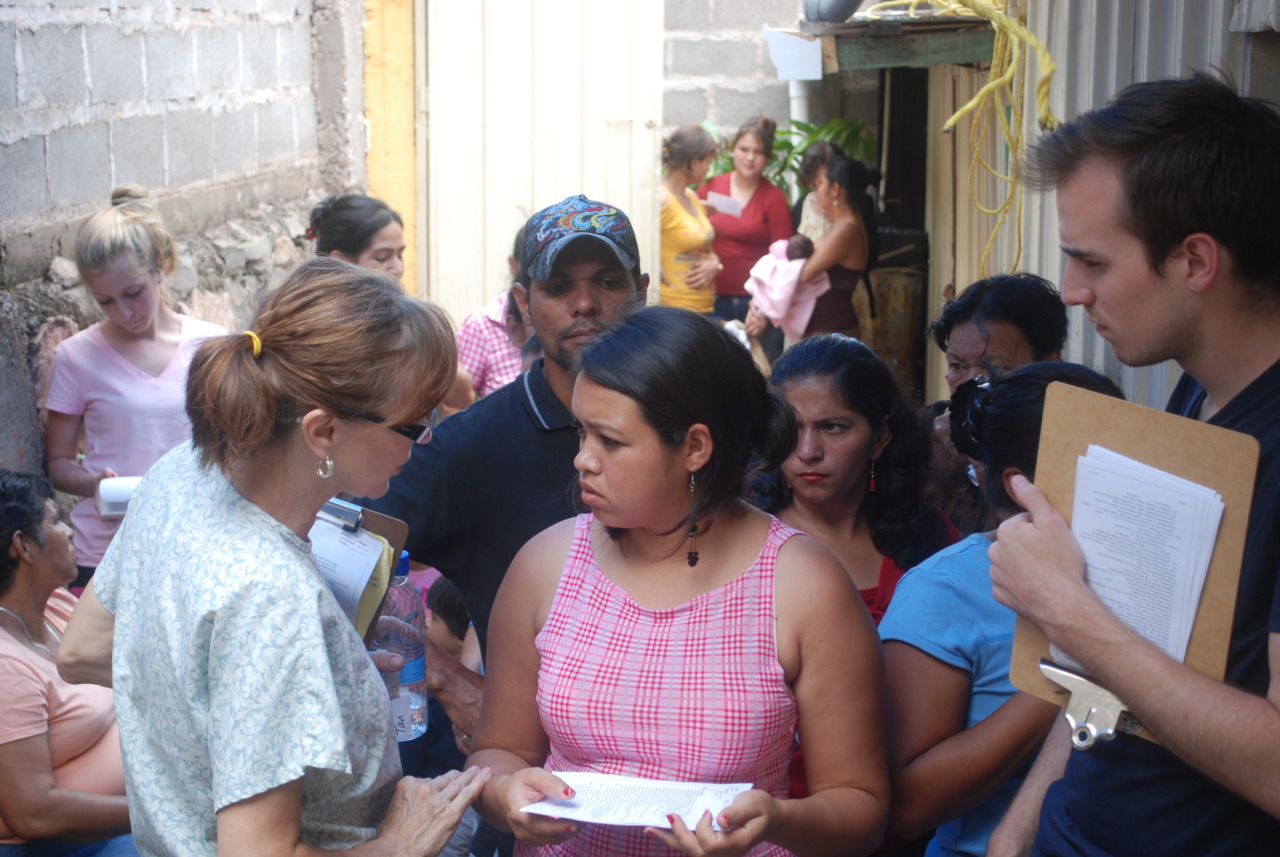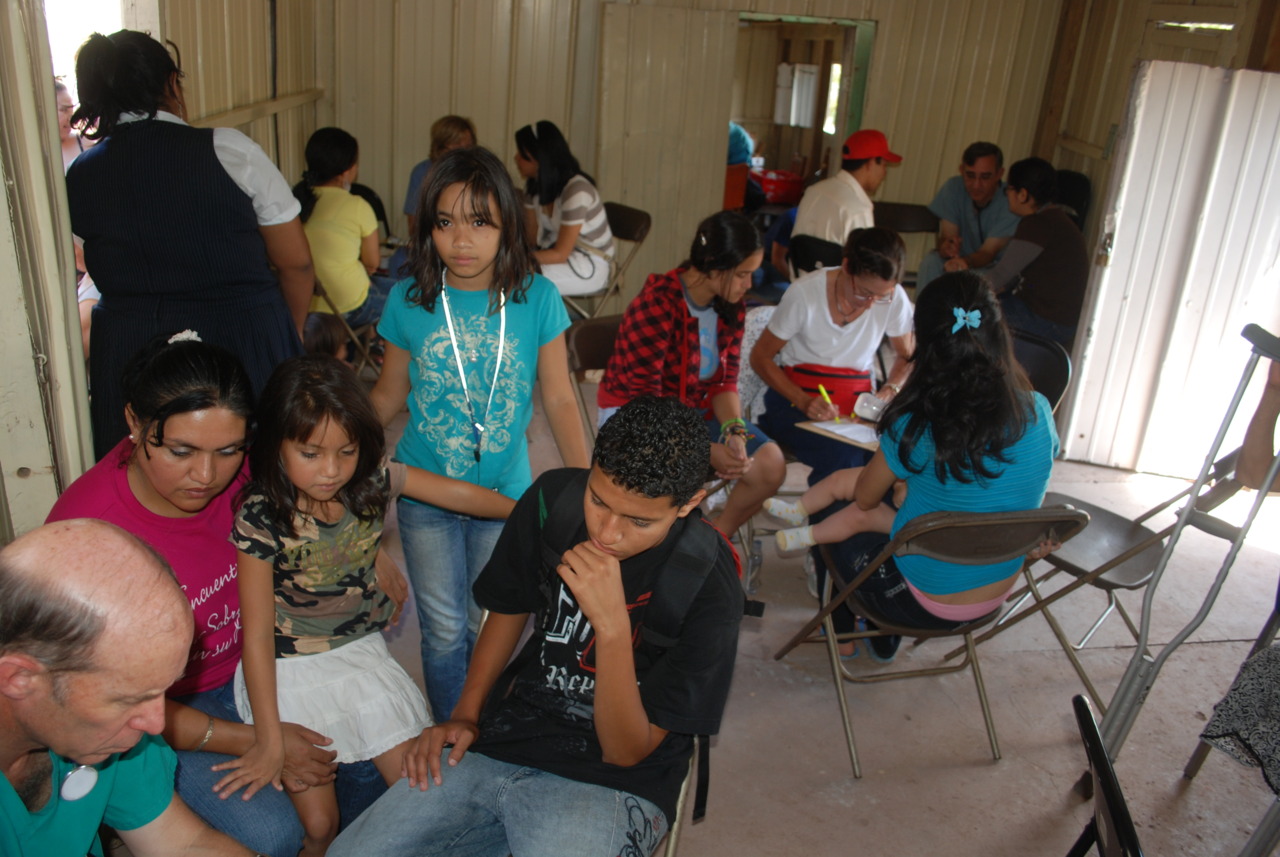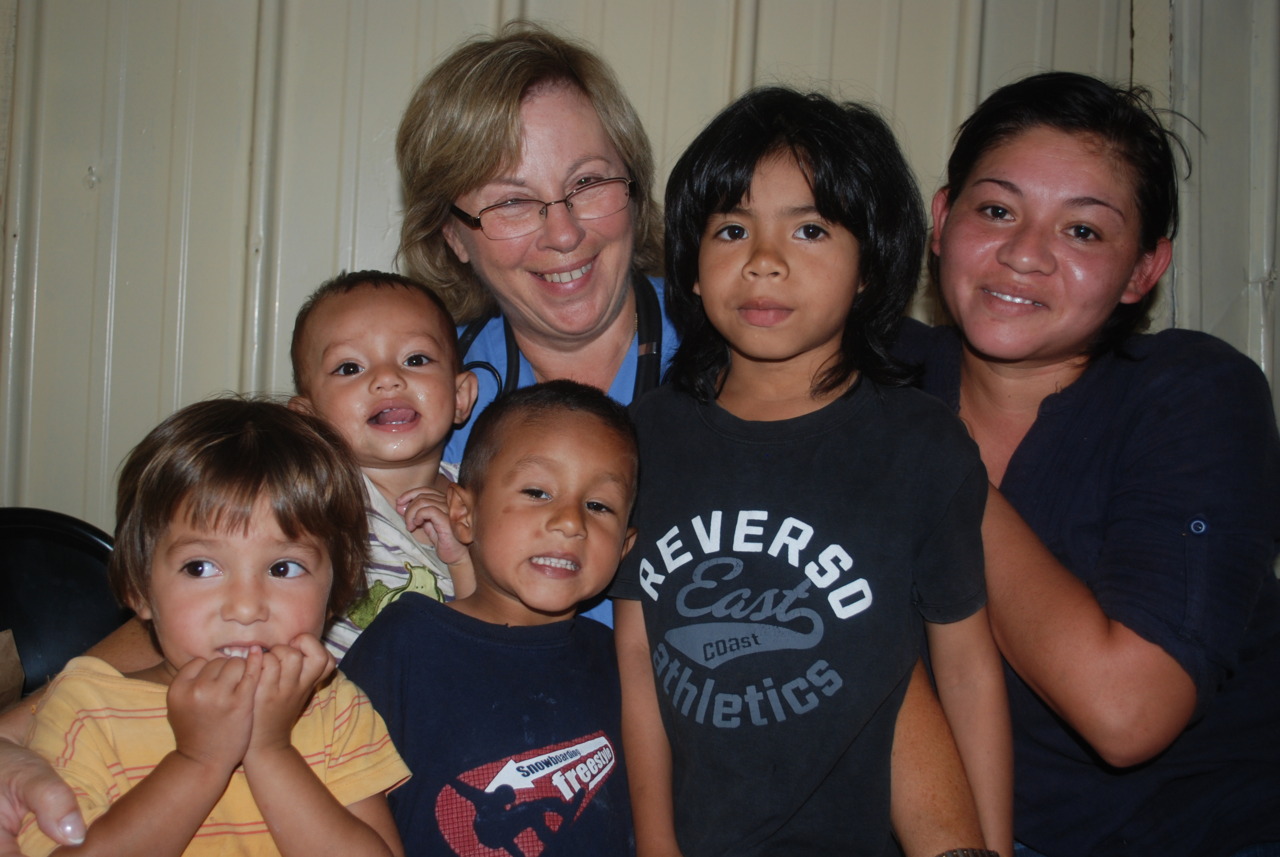 August 2, 2011 Honduras Day 6
Dr. John gave our message today, and spoke about the family heritage of Jesus, which included four women.  Each one had unusual circumstances, yet God used each one in special ways, which encourages us to know that God can use each of us, if we let Him.
A small group went to the Church building where the school is located and painted 2 classrooms.  The main group went to the Church of "Sister Rosa," an 84 year old woman who started and runs a church in a needy neighborhood in the city of Tegucigalpa.  It was up a steep hill with very narrow streets, so the bus could not get there.  We had to carry all of our supplies up to the site, which was very small.  After getting organized, we were able to see 221 patients. 
One interesting case included a man shot in the head several years ago, which left him partially paralyzed.  Despite being told he would never walk again, he says he prayed until he could walk, and attributes his healing to God, but is no longer attending church.  But because of his visit to our clinic day, and the care he was given, he said he would try to come to Rosa's church.  Another unusual case was a 2 year old with a stone stuck in his nostril that we were able to remove. 
After clinic finished, the team went to the national park "Picacho," which is on a mountain overlooking the city, with a large statue of Jesus also overlooking the city.  The views were beautiful and the park peaceful.  Everyone returned to the Hope Center, a sharing time with the Jurka's and Carett's (all who run the ministry here in Honduras) where they shared about what they do here, their heart for ministry, and why they remain on the mission field.
Tomorrow we will be doing clinic in the small village church next to the Hope Center.